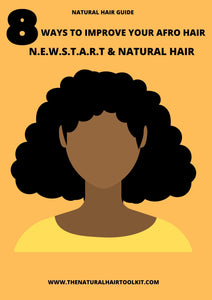 Achieving healthy hair is a result of consistently applying holistic methods to your hair. This hair guide, breaks down the eight laws of health and applies it to Afro textured hair. 
Nutrition
Exercise
Water
Sunlight
Temperance
Air
Rest
Trust in God
If you apply at least 3 of these 8 laws you will see changes in your hair health. The guide offers simple suggestions and easy to follow tips on ways you can incorporate these 8 health laws to your hair. This booklet is for anyone who is looking for a concise guide on how to improve their hair. 
Download today and receive it straight to your inbox.  
Rae